Quantum Control Laboratory
The Quantum Control Laboratory is interested in the intersection of control engineering with experimental quantum information, quantum sensing, and precision metrology. Our team focuses on the development and intersection of quantum technologies based on trapped atomic ions and specialized high-precision microwave and laser systems.
We currently operate the highest-performance quantum computer in the southern hemisphere and have demonstrated world-leading performance in quantum-logic error rates and coherent lifetimes.
The team also collaborates with Q-CTRL, an advanced-technology startup founded by Prof. Biercuk and focused on software for quantum control.
Students and postdoctoral researchers interested in opportunities should contact Professor Biercuk directly.
Learn more about our research projects below.
Quantum Computing with Trapped Ions
Project Leader: Dr. Ting-Rei Tan
Quantum Simulation for Chemistry & Materials
Project Leader: Dr. Robert Wolf
Quantum Control Engineering
Project Leader: Dr. Ting-Rei Tan
Hardware Systems for Quantum Technology & Precision Metrology
Project Leaders: Dr. Robert Wolf & Dr. Ting-Rei Tan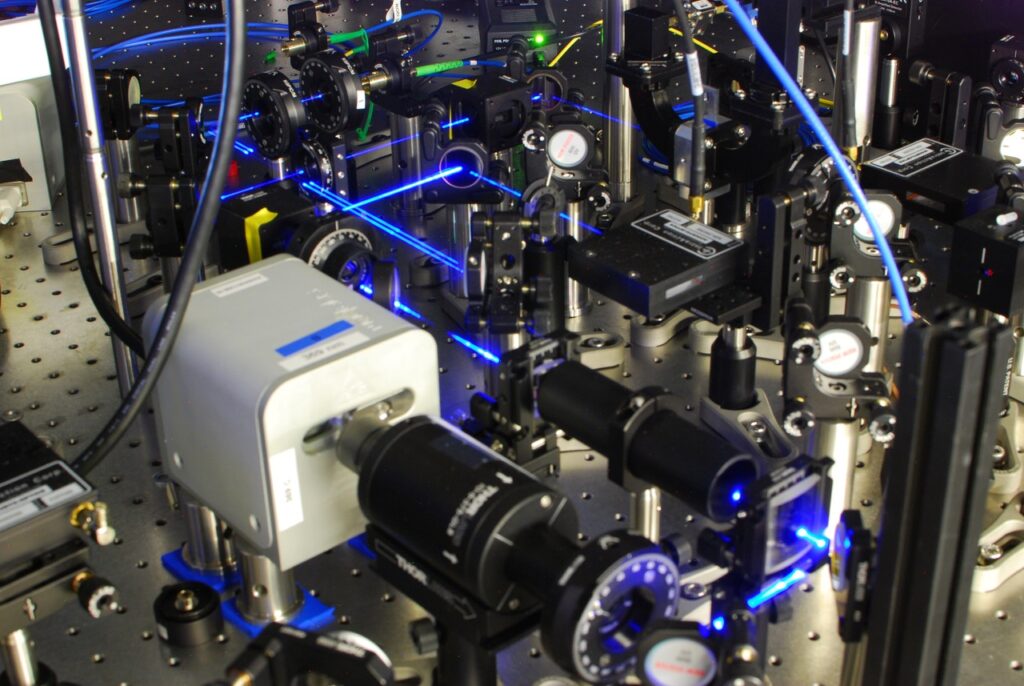 The Quantum Control Laboratory occupies one of the most precisely engineered research laboratories in the world. These facilities have been designed specifically to support quantum science and precision metrology research.  Key features include temperature stability within 0.1 C, active and passive electromagnetic shielding, and vibration-isolation of the laboratory slab.
Leveraging the performance benefits of this space, the Quantum Control Laboratory builds and operates advanced infrastructure:
Two RF Paul traps for experiments with linear ion crystals
A Penning trap for quantum-many-body physics experiments with hundreds of trapped ions
A Cryogenic Sapphire Oscillator (CSO) providing GHz reference frequencies with frequency stability 10^-16 and ultra-high spectral purity
A Hydrogen loading facility for UV compatible fiber-optic patch cables
Ultra stable optical reference cavities with drift rates as low as ~120 mHz/s